Sega Genesis US/JP Region Modification
This does exactly what it says, allowing you to "modify" the region of your system. Specifically this means that you can play normally locked out cartridges on any Genesis or Mega Drive system.
Some important facts to know about region dependence and modification, including known issues:
US, Japanese, and UK CDs are region dependent! To play these you will need a system bios mod, which I will be offering in the future.

Not all games are region locked. Meaning the US/JP mod may not be necessary to play the game you want to play. Lots of the later titles ARE region locked though, such as Gunstar Heroes and Sonic 3.

The switch is a hardware switch that flips a jumper on the PCB using a SPDT or DPDT switch. Switched to +5V = US, switched to Gnd = JP.

VERY IMPORTANT!!!! Not all Genesis systems are created equal! In fact, there are many flavors, easily as many as 6 different types. As such, your Genesis may be either really straightforward to mod or next-to-impossible. If you want your system modded or want to do it yourself, you will need to know what you're dealing with. Fortunately, all Genesis models, the Sega CDX, and the JVC X'Eye are relatively easy to perform the US/JP mod on.
Systems that I currently will mod with a region switch:
Wanna see what the switch looks like on these systems? Take a look below....
US/JP, 50/60Hz, S-Video, and RCA mods on a Model 1 Genesis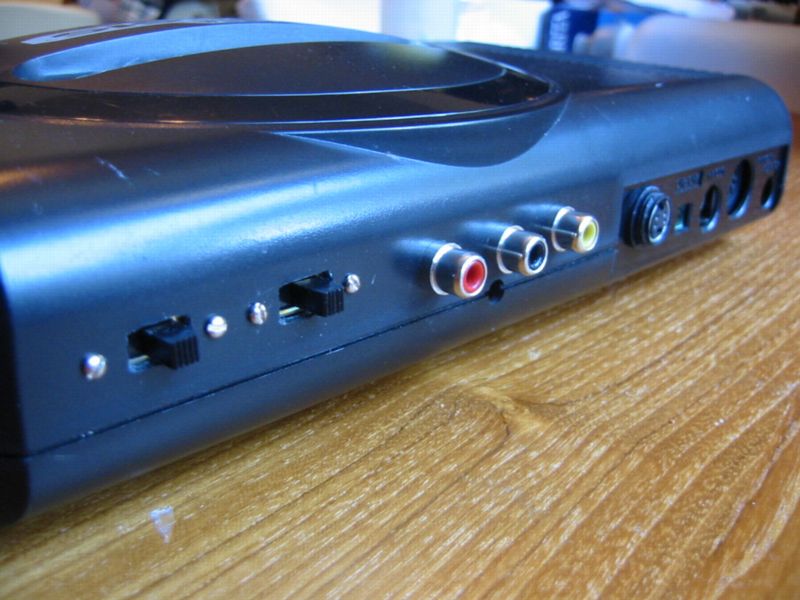 S-Video, RCA, and US/JP switch mods on a Model 2 Genesis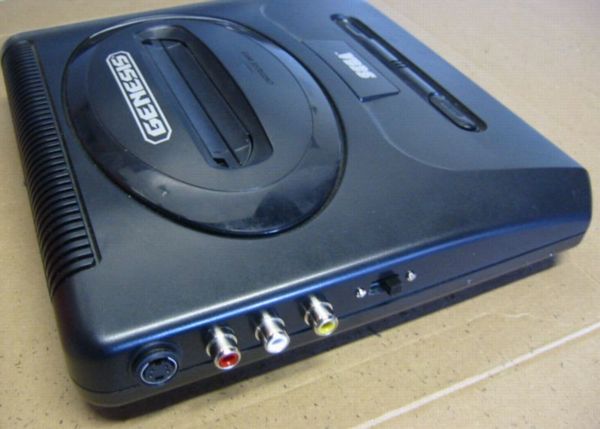 US/JP, 50/60Hz, S-Video, and RCA mods on a Model 1 Genesis