SuperGuns and Consolized MVS Systems for Sale
OK, not everything you see on this page will be in stock necessarily, since most superguns are made to order. Basically, this page is to show you the goods, the features, and the approx price of the system you may want.
Further descriptions can be found on the SuperGuns! page. And if not, e-mail me......
NEW! ComponentGun - $310 shipped
Features:
- Game Switch
- Stereo/Mono Switch
- NeoBitz Video encoder!
- ULTRA bright blue LED
- New Jameco PSU
- Component, Composite, and S-Video outputs with RGB adjustment
- Switchable sync separation!! (for maximum JAMMA compatibility!)
- Compatible with Neo Geo joysticks (not included) and 5th button wired to pin #2 on controller ports (for Atomiswave)
- Back-mounted controller ports
More Pics:
All included (unit and power supply)
---
Consolized MV-1FZ with controller and Unibios 2.0!! - $400 shipped
Features:
- Compact, all-in-one design!
- RCA mounts
- JROK 3.1, with S-Video + Composite output
- New Jameco PSU
- Power switch
- Back-mounted controller ports
- EX/NM joystick, working perfectly
- Brand New UniverseBios 2.0 installed!!
More pics:
---
FloppyGun - $SOLD (was $240)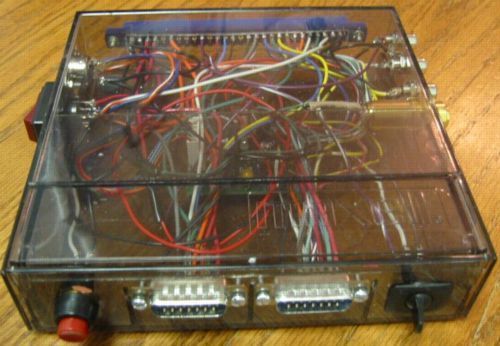 Features:
- Game Switch
- Stereo/Mono Switch
- JROK 3.1
- New Jameco PSU
- Composite and S-Video output
- Back-mounted controller ports
More Pics (before 2 switches added):
---
AlumiGun - $SOLD (was $250 shipped)
Features:
- HEAVY Die-cast aluminum
- Small footprint
- JROK 3.1
- New Jameco PSU
- Flexible JAMMA Harness
- Red Power-on LED
- Composite and S-Video output
- Back-mounted controller ports

More Pics:
---
BarGun - SOLD (was $175 shipped)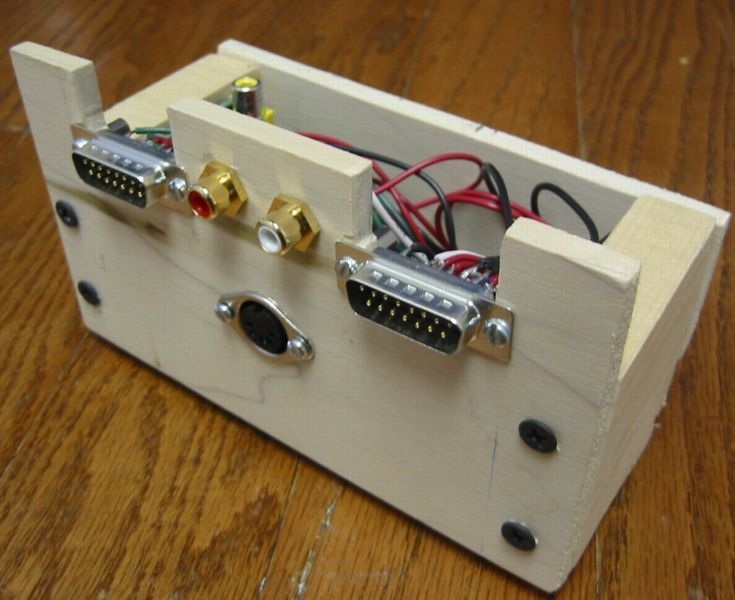 Features:
- Composite and S-Video output
- Small footprint
- JROK 3.0
- New Jameco PSU
- Stereo RCA mounts
- Sturdy wood construction
More Pics: